So another visit to the doc today sets up tonight's pithy Facebook response to last week's Fisherfield piece:
Backslab off, brace on… Slioch *on*! :-)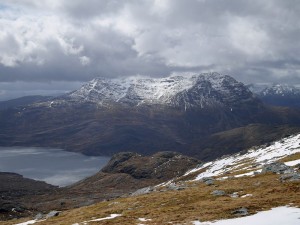 Now of course things are a bit strange and stiff after 10 days in a cast, but Chris seemed pleased with my range of movement, stability and walking demos. And I've got a fortnight to get sorted for a single Munro when the untreated ankle survived five Munros and a Corbett the day after demonstrating a degree of 'flexibility' I didn't know it had, so think that's a pretty green light!